Interdistrict transfer requests are accepted April 1 - May 15, 2023.
Students must complete transfer paperwork at both resident and non-resident district offices.
Interdistrict Transfer Requests are for resident students who wish to attend a school in another district or non-resident students who wish to attend Banks School District.
Transfers Into Banks School District – students must request release from their resident district and submit an application to Banks School District. If there are more applications than openings, the Banks School District will conduct a lottery to fill the open slots. Requests can be accepted into the open slots as follows:
OSAA Constitution and Rules provide that any student who attends a high school as a result of undue influence may become ineligible and the high school could be subject to penalties. OSAA rules also require approval by both the sending and receiving high school principals, and approved by the Superintendent's Office.  Student eligibility is subject to OSAA guidelines.
If you need to request a hardship transfer, please complete an Interdistrict Transfer application and attach a letter stating the specific reasons for your request. Hardship cases are reviewed on a case by case basis throughout the school year. When considering an Interdistrict Hardship Transfer, Banks School District will use the following criteria, defined in OAR 581-021-0019 (1)(c).
Hardship defined as the student:

is being impacted by a parent or guardian's military deployment

is experiencing instability related to homelessness or foster care placement

has a documented medical condition that necessitates a transfer

is impacted by the death of a parent

there is severe financial hardship for the family

is involved in a documented case of severe harassment, intimidation, bullying or cyber-bullying
A hardship is NOT a preference for an academic program or activities offered at another school.
Interdistrict Transfer requests are considered contingent upon meeting behavior and attendance expectations: 
Attendance of 92% or greater;

No more than one suspension per academic year; no suspension of, or greater than, five days;

No expulsions;

Timely transportation is the responsibility of the family.

Any other terms written in the acceptance letter to be applied consistently to all students. 
Non-resident students should contact their home school district office for transfer requirements.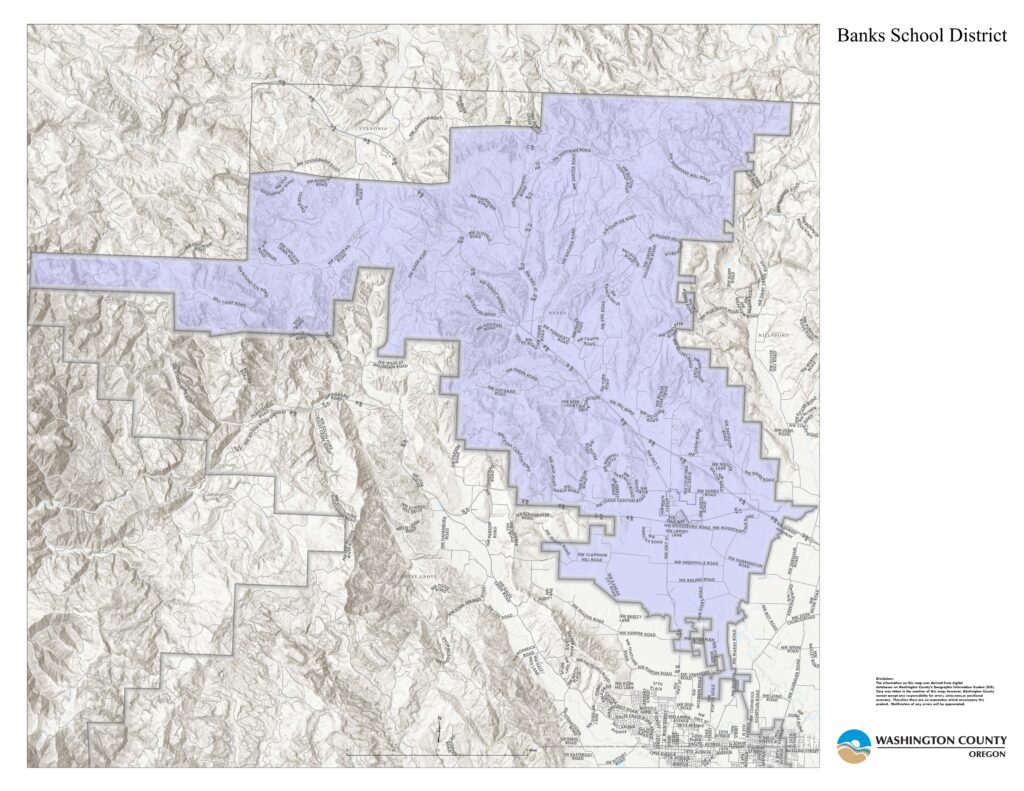 If you have any further questions, please contact:    Julie Turner    |    Banks School District Office    |    [email protected]    |    503.324.8591